Our Firm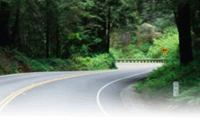 Mystic Asset Management ("MAM") is a federally registered investment advisory firm that offers highly personalized investment advisory services to banks, high net worth individuals, trusts, pension and profit sharing plans, and non-profit organizations. MAM was originally founded by Henry "Robin" Honiss in 1992, in 2002; Robin sold his business to RPC Advisors (a division of The Retirement Planning Company of New England), collectively ("RPC").
MAM's goal has been and will continue to be, to provide the highest level of personalized investment services to all of its clients. MAM has developed and grown on a selective basis. MAM does not have any marketing materials or sales literature. MAM's growth is driven solely by references from existing clients as well as other working and professional relationships. It is MAM's goal to continue to grow in a controlled manner, while continuing to provide a high level of personalized services to clients.
Investment Philosophy / Security Selection Process
We are active money managers that place strong emphasis on the risk component (capital preservation) of an investment portfolio. MAM does this through appropriate economic sector diversification and stock selection that concentrates on high quality companies that are "best of breed" with a unique market or product niche and a proven track record, i.e., consistent earnings, growth, innovation, competitive advantage, dividend growth, etc...
MAM believes in using well-diversified risk managed portfolios tailored to meet each client's goals, needs and objectives. Portfolios consist of equity, fixed income, ETFs, and mutual funds that are carefully selected through in-house proprietary research and analysis. MAM's research process is designed to identify first tier companies that are creating and enhancing wealth for their shareholders, with an emphasis on quality and uniqueness over short-term trends. MAM conducts a thorough fundamental analysis on each company/security prior to considering it for client accounts. MAM examines items such as book value, cash flows, earnings growth rates, relative valuation to peers, dividend yield, and ROE. In addition, MAM pays close attention to the ability of the companies to maintain their earnings and dividend levels without diluting balance sheet strength.
MAM constantly reviews and performs analysis on all of its holdings as well as potential new investments and develops an investment thesis on each security. MAM's investment team has regular discussions to determine whether to buy, sell, add or just hold a certain security. Additionally, we discuss and establish an overall investment strategy based on where we feel the markets and the economy are heading. The markets are fluid; everyday there is a new piece of information that needs to be evaluated for its potential impact, i.e., corporate press releases, government actions, competitor "news", economic trends, margin pressures, world events, lawsuits, weather, interest rates, earnings, etc…
Why Select Mystic Asset Management
MAM is an active money manager that places a strong emphasis on the risk component (sector diversification) of an investment portfolio

Almost a century of investment experience between the managers

Independent firm with low overhead, which translates to lower investment management fees and highly personalized services

Investment managers are also principals – far too many of MAM's competitors are always going through ownership and/or other structural changes. MAM's principals have no intention of selling

Being independent means our advice is truly independent; MAM is not influenced by any internal or external affiliated entity
Please call us if you have any questions about our firm or the range of financial products and services we provide.